Dear all,
With December just around the corner, everyone is all getting ready for the Christmas and New Year holidays.
I would like to let you know that I will be taking a trip to Nepal from 11 Dec. to 29Dec.
I am humbled and grateful to join Share Nepal and The Women in Balance Institute on a medical camp.
Share Nepal is a Nepali organization working with international partners to develop a model for holistic community living in the village of Karmidanda.
In December 2013, they will host their second group of naturopathic medical volunteers to address the health needs of local women. While investigating the root cause of common female illnesses, volunteers will offer their skills and services through practical workshops in personal and community health.  In addition, they'll join local practitioners to provide much needed medical care to hundreds of local women.
To know more and or help, please visit the link.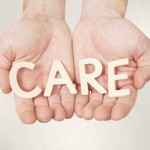 I am available from now till 10 Dec if you need me or I will see you again in the New Year.
Have a wonderful Christmas and fabulous 2014!
Namaste,
Anne