"The one way to accomplishment is being."
Lao-Tseu (570-490 bc)
philosophy
I am French, I grew up in Africa and have lived in many different places in the world. It has given me a sense of being a citizen of this World, and has developed my love and respect for the many differences, that to me, express the beauty and power of Nature.
I was attracted by Asian Philosophy that expresses that the Human Body is closely related to the Mind and to its Environment, and very aware of this century disease so called Stress, and its impact on people and relationships.
The learning process I started soon became my way of life. I define myself as a Life learning addict, it satisfies a stimulating curiosity and need for compassionate humanity.
We are all in possession of what it takes to express ourselves and live a wholehearted life. Our body already knows this, if we learn how to listen and give space and support to it.
I came to integrate Western and Eastern Philosophies into my practice as well.
I am very interested into comparing the Parasympathetic/ Sympathetic dance in our nervous system as well as the more recent Poly-vagal Theory, to the Yin and Yang circulation, Taoist and Chinese Medicine Theories.
training
The training I received was from wonderful passionate teachers with inspiring human qualities.
My original training was related to cosmetics and body care.
I started my Shiatsu training in 2004 while working in a top-end Spa in Paris. It became a change of direction in my life and a reflection on which qualities I wanted to bring into my working life. This 4 to 6 years long training in Shiatsu requires deep understanding and studies of the Traditional Chinese Medicine, Taoism and continuous ongoing practice.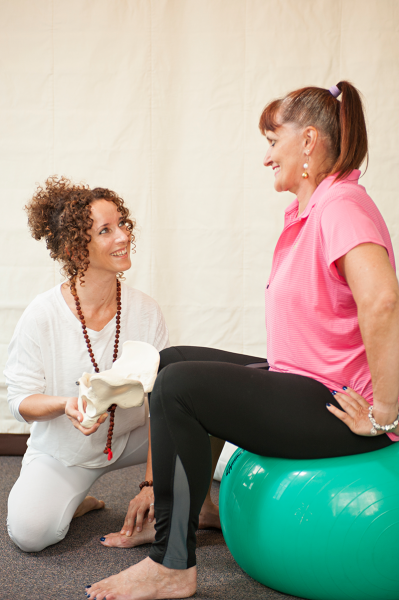 In 2007 during a stay in the USA I had the joy and opportunity to be trained in Body-Mind Movement Education. I graduated as a Registered Somatic Movement Educator with The Center for Body-Mind Movement. Fascinated by  the recurring autonomic-spontaneous movements I experience within myself and the people I work with, I deepened my practical researches and Somatic studies. I understand these movements as being an expression of our Autonomic Nervous system  self-regulation process, a milestone to our resiliency, and deeply linked to the Nature of our vitality.
In 2009 I got certified with the European IOKAI Shiatsu Academy and became member of the European IOKAI Shiatsu Association (EISA).
I have also undergone training by the Thai Institute of Healing Arts, in Basic, Intermediate and Advanced Therapeutic Thai Massage. Thai Massage is part of the Wheel of Medicine in Thailand (along with Herbal medicine and prayer), where Body, Mind and Spirit are treated as a whole. During one of my stays in Chiang Mai, I trained in Abdominal Detox Chi Massage, also called Chi Nei Tsang with Sir Thanachai .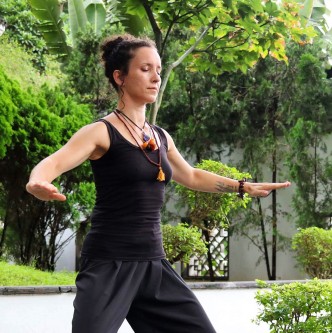 In 2012,  to follow my personal research towards balance and the essence of Life, and  the relationships between energy and form, the relationship between the inside and outside of our bodies,  I engaged in So-Tai Technique and Healing Qi GONG practitioner programs, in Taiwan and Hong Kong. So-tai Technique consists in exercises which bring muscular relaxation by harmonizing the breathing and movements of the  person and that are made within the natural limits of  range of motion. In other words: movements which "feel good" and are easy to perform.
In 2014 I was awarded as Globally Certified TRE® provider. 
Recently, I became a Somatic Experiencing® Participant Advance Level 2-3 with the Somatic Experiencing Trauma Institute. I also became a member of the International Somatic Movement Education and Therapy Association ISMETA.
media
Anne and The Moving Touch are often featured and reviewed in the news. If you would like The Moving Touch to be featured on your publication, please email contact@themovingtouch.com or call Anne on +852 2530 3315.
Click here to view some of our recent publications.