If you would like The Moving Touch to be featured on your publication, please email contact@themovingtouch.com or call Anne on +852 2530 3315.
Here are a few of our past articles in the news.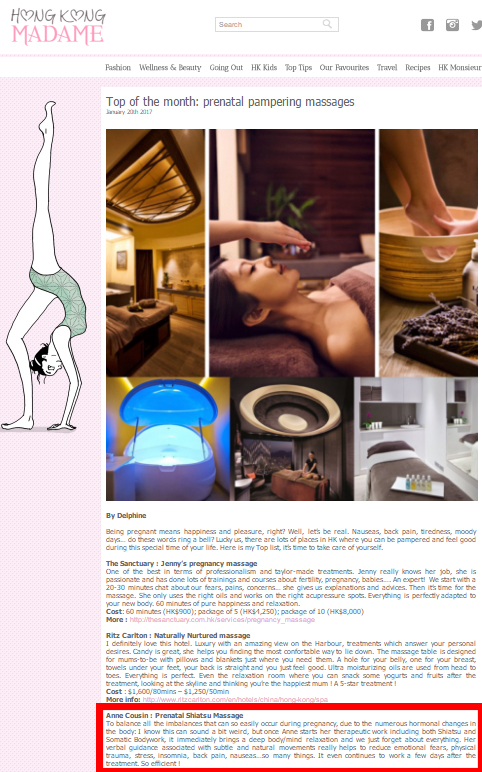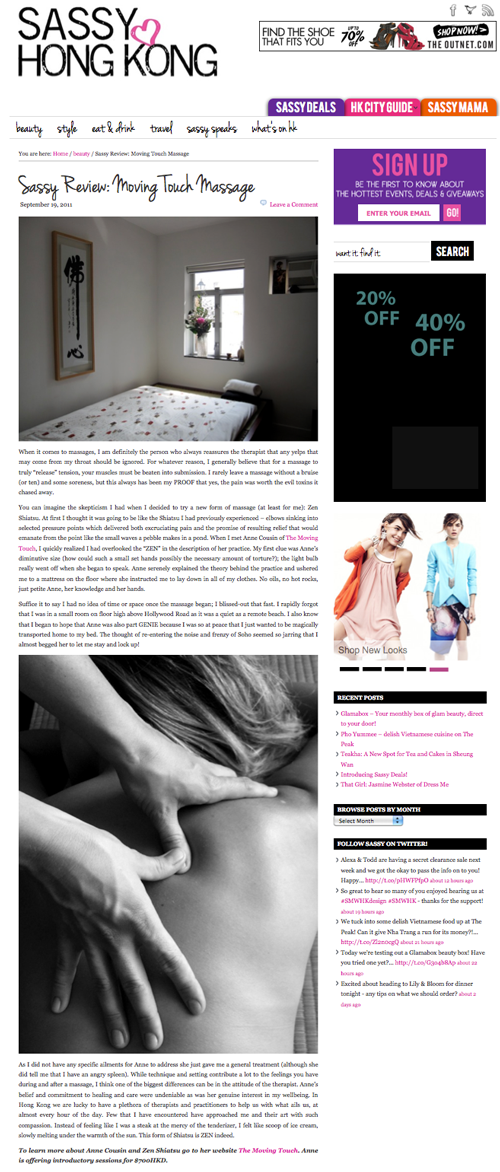 In 2015…the Journey unflods, tmt is always grateful to be part of a community helping beautiful living beings owning their journey to balance and harmony. We now specialize in chronic stress resolution and fertility promotion.
Deepa Kamath wrote for Spabulous a very personal and insightful article about her experience with tmt,
Read full AD Medilink interview here.