Ongoing events: 
Building a strong foundation with a good blood flow. 〜血流を整えて強いからだの基盤を作ろう〜
To improve your blood flow it is important to move your body and pump your blood to all corners of your body and implement foods that will help you clear your blood.
Anne from The Moving Touch at Balane Health, will approach this with some Do In ( Japanese Yoga, meridian streching) techniques that you can take home and apply on yourself orwith your family members. Shima from Sesame Kitchen will introduce some food items that you can easily make and enjoy while improving your blood quality.
Class content:
First hour- Japanese yoga approach by Anne : Zen and imagery exercises for health and peace of mind.
Do-In is a form of Dao Yin that is further developed in Japan. It is a system of gentle exercises that promote your energy flow. Do-In combines gentle and effective meridian stretchings and mobilizations, with meditative and breathing techniques as well as self-acupressure.
This practice is believed to be at the origin of the discovery of the meridians, when our ancestors were closely attuned to nature's cycles. It improves the mind-body awareness and the circulation of energies which is considered a base for an healthy life in oriental therapies.
Join us and you will learn ancestral, simple and effective ways to strengthen your Chi ( Ki, energy) release tensions and improve your vitality as energy flows into your body.
Second half- Learn about the foods that helps keep the blood flowing for renewed energy. Make Chickpea & Quinoa Natto
Natto – it can be a love or hate but this is one of the foods that helps you keep your blood healthy! If you haven't tried it yet, you should. This is a traditional Japanese fermented soybean dish that is commonly eaten specially in the East Japan area for breakfast. In class we will challenge this tradition with different legumes to create a non-soy natto. Soy natto is commonly available in supermarkets around Hong Kong but you will learn how to make a natto that is not available on the market. Bring home a batch of non-soy natto for you to ferment at home and share with your friends and family.
English Class
July 13th, 19:00 – 21:30
July 21st, 10:30 – 13:00

Special:
All participants will receive a 300HKD worth voucher from The Moving Touch at Balance Health and blood healthy foods from FoodCraft to take home.
For enrollment, please go to this link https://www.eventbrite.hk/e/sala-sala-tickets-26070563758
About the teachers: Anne met the Zen Shiatsu Japanese Master Kazunori Sasaki in 2014 . She started an ongoing journey to explore 'Mind-Body-Environment' inter-connections and understand resiliency and the essence of a whole-hearted life. She believes that we all have in ourselves the innate power to transform: that our body is designed for recovery and wellness. Shima is passionate to create healthy foods easy and tasty. Fermentation has been one of her specialties to teach. Healthy gut, healthy blood makes the base of a healthy body.
〜血流を整えて強いからだの基盤を作ろう〜
血流を改善するには、体を動かして身体の隅々まで血流を流すことです。そして身体に良いものを食べて血をきれいにすること。Balance HealthでThe Moving Touchを主宰するAnneは、指圧のDo Inというテクニックをご紹介しご自身やご家族にも実践できる取り入れやすい技術を、今回皆さんにもお持ち帰り頂きます。 Sesame Kitchenの清水シェフからは、簡単に作れる血の質改善に良いレシピをご紹介します。
1時間目:Anneにより日本式ヨガのアプローチ。 健康と精神の平和を導く、禅と運動。Do inは日本でさらに改良されたDao Yinの形です。 エネルギーの循環を促進する緩やかな運動です。Do Inは緩やかながら効果的なストレッチと動きを合わせて、セルフ指圧と呼吸法も組み合わせていきます。私たちの祖先が自然のサイクルに順応する過程で、この技法は経路の発見につながった元になるものだと言われています。心と体の繋がり、そして東洋医学では健康の基盤となるエネルギーの循環を促進していきます。昔から伝わる簡単で効果的なChi (エネルギー)を強める学びにいらっしゃいませんか?緊張をほぐして、身体の活気を取り戻していきましょう。
2時間目:血流を良くする食事について。ひよこ豆とキヌアの納豆を作ろうー納豆は好き嫌いは分かれると思いますが、これは血の健康を整えるのに良い食材のひとつです。もしお試しされたことがない方は、今回は絶好の機会です。是非お試し下さい。ご存知の通り納豆は日本の伝統的な食材で、大豆を発酵させたものです。関東ではよく朝食にも食べられています。今回のクラスでは、大豆を使用しない納豆に挑戦です。香港でも大豆納豆はスーパーマーケットでも幅広く販売されています。このクラスで習う納豆は、市販では購入できない納豆の作り方を学びます。ご自宅にて発酵させて、是非ご家族でお召し上がり下さい。

日本語クラス
July 7th, 10:30 – 13:00
July 6th, 19:00 – 21:30

お土産: 参加者全員の方に、The Moving TouchからHK$300のバウチャーを進呈。FoodCraftからは血流の改善に効果的なものをお持ち帰り頂きます。
お申し込みは:https://www.eventbrite.hk/e/sala-sala-tickets-26070354131こちらまで。お問い合わせはcs@sesamekitchen.comまでご連絡下さい。
講師について: The Moving TouchのAnneは、2014年に禅の指圧マスターである佐々木氏に師事。それ以来、心と身体を結ぶ関係や生活全体に関わる健康の基盤について研究し続けています。Anneは誰もが、変えることのできる内に秘めたエネルギーを持っており、不調から回復できるように私たちの身体が作られていることを確信しています。SesameKitchen及びFoodCraft主宰の清水シェフは、健康的でありながら美味しくいただける食べ物に精通。発酵食品が得意分野の一つ。健康な腸と綺麗な血液は、健康の土台という観点から今回のワークショップも企画いたしました。
Email tmt for more details.
With a playful and curious attitude you will explore tools to:
Gain in self-awareness, clarity and focus, uplift your mood,

Feel grounded, centered and refreshed in your body

Connect to and encourage your body's natural ability to self-heal and regulate
Gain in ease of movement, coordination and flexibility, shake off chronic pains and old tensions

recover faster from muscle and mind fatigue, improve your workout performances

Better recognize and understand your body language and response to stress, and thereby tolerate and handle stress and emotions better, sleep better

Connect to and express yourself and your creativity, feel integrated and coherent in yourself, your body and in your environment
These classes series bring to you a unique combination of Somatic Body-Mind Movement Education and TRE® -Tension Release Exercises to help you feel at home in your body.
Our body is shaped by our anatomy and how we move. Movement can be experienced as  "breath for the body".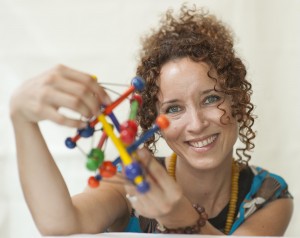 Body-Mind Movement Education and Therapy, facilitates a bodily experience from the perspective of health. It promotes ease of movement and supports transformation on the physical, emotional, intellectual and spiritual level.  
TRE® is a series of exercises that assist the body in releasing deep muscular patterns of stress, tension.
It safely activates a natural reflex mechanism of shaking or vibrating that calms down the nervous system. TRE® has been successfully taught to thousands of people worldwide. Everyone can benefit from TRE® which has been reported to reduce general stress, anxiety, tension and pain-especially in lower back and pelvis.Your body's ability to self heal activates.
*TRE® is not suitable for people who have had abdominal surgery within last 3 months or who are pregnant.
Movement is life, life is movement.

 
Get familiar with the process of TRE® (Tension & Trauma Release Exercise) that safely activates a natural reflex mechanism of shaking or vibrating that releases muscular tension, calming down the nervous system and bringing you back to a state of balance.    
To "come home to your core body", Anne guides you with imagery, breath and movement into sensing and feeling these natural movement of your body, toward balance. These movements are simple yet powerful as they  are inherent in the nervous system resilient nature, and impact our whole being. 
This series once embodied can be incorporated to your yoga, running, pilates practice. You gain in flexibility of both Mind and Body. You handle stress better both in your life and in the workplace.
"I was lucky enough to be able to attend one of the Core Coherence sessions with Anne. She is a gifted practitioner who is incredibly knowledgeable about the human body, our emotions and how we store them in our physical form and innermost cells. Many of the exercises can be easily incorporated into a daily routine to help develop more awareness of your body, which in turn brings greater clarity and balance. I would be very interested to learn more from Anne and delve further into the fascinating topic of somatics and mind-body relationships." Gina Robinson.
similar past event:
CORE-COHERENCE. Body-awareness and Body-movement workshop series in Mui Wo, Lantau and Central, Hong Kong.
An Antidote to Hong Kong's Fast-paced, Stressful Lifestyle
"Once upon a time…your Body –  Somatic Movement Exploration Classes"
Life in Hong Kong is fast-paced, stressful and sometimes overwhelming. How do you relax, slow down and return to ease and balance?
Let yourself be guided into a deeper, lived experience of your posture, your organs, the flow of fluids, breath and energy in your body. Explore how your body moves the mind and how your mind moves the body.
This bodily approach is based on Body-Mind Movement Education and Therapy.
In these Somatic Movement Explorations you'll learn how to find the goodness inside:
Be present in every organ, tissue and cell of your body
Connect with your body's innate ability to find balance
Be more present with yourself and others
Access a place of ease and balance, no matter how noisy those Hong Kong taxi horns are!
The classes offer "A living Lab'" for self-discovery, a place for mind/body integration and awareness through experiential anatomy.
You will explore aspects of your living body and self through breathing, hands-on, imagery, drawing, sounding…in addition to movement.
The result is:
A long lasting improvement in your physical function, health, self-understanding and self-sufficiency. A sense of being at home in your body.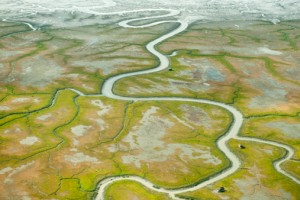 Become a living scientist! Let your body teach you its ways!
What: Once upon a time…coming home to your Body –  Somatic Movement Exploration classes with Anne Cousin
When:
January 10th & 24th Topic: Cellular Breathing, Bonding with the earth, explore gravity and levity.
February 7th  Topic: Explore more grounding and finding our "skeletal wings" and body connectivity…open internal spaces, yet keeping a supporting structure.
March 14th  Topic: Find the flexibility and support of our core being ( Skin, heart, and early developmental stages).
Limited space, register online, chose Somatic Movement Education and your date, HERE  
Some basic knowledge of anatomy and physiology would be an advantage, but is not essential.
Introductory talks about Somatic Movement Education on Wednesday December 13th 2012, 7pm-8pm, at the White Lotus Centre. These free talks are open to all interested people.
Where: White Lotus Centre, Room 2001, 20F, Car Po Commercial Building, 18-20 Lyndhurst Terrace, Central
Price: HK$330/ Trial class: HK$ 100
To know more:
Who can attend the workshops?
Somatic Movement Education and workshops are suitable for teachers, practitioners and students of movement based disciplines (dance, theatre, gymnastics, yoga), practitioners of therapeutic modalities (massage, reflexology, acupuncture, physiotherapy) and anyone interested in the body-mind relationship and improving self-connectedness. You will learn to listen to and trust your body. This is a gift we all have but tend to forget. Once retrieved, it can benefit you and others in many areas of your life!
Hi Anne! At your workshop, I had a such wonderful experience and was amazed to realize about my body & mind through your work.
Because of raising my little daughter, I always have very stift neck and shoulders. And it was such a long time I did not have so much relaxed feeling during and after your workshop. I wish I can practice more in daily life though…
I am looking forward to taking your workshop very soon.
Thank you for sharing your great work.
Till then,
Tamami Nooruddin
Thank you so much for your workshop last night.
So nurturing, nourishing and self-loving. Such good medicine.
I really appreciate your guiding self, the way you led and also allowed us to lead ourselves. I felt no expectation from you beyond the structure you created softly and lovingly, and that allowed me my self-exploration in safety. Thankyou!
–    Karina Bergen-Voigt