"Once upon a time…your Body – Somatic Movement Exploration Classes"
Life in Hong Kong is fast-paced, stressful and sometimes overwhelming. How do you relax, slow down and return to ease and balance?
Let yourself be guided into a deeper, lived experience of your posture, your organs, the flow of fluids, breath and energy in your body. Explore how your body moves the mind and how your mind moves the body.
This bodily approach is based on Body-Mind Movement Education and Therapy.
In these Somatic Movement Explorations you'll learn how to find the goodness inside:
Be present in every organ, tissue and cell of your body
Connect with your body's innate ability to find balance
Be more present with yourself and others
Access a place of ease and balance, no matter how noisy those Hong Kong taxi horns are!
The classes offer "A living Lab'" for self discovery, a place for mind/body integration and awareness through experiential anatomy.
You will explore aspects of your living body and self through breathing, hands-on, imagery, drawing, sounding…in addition to movement.
The result is:
A long lasting improvement in your physical function, health, self-understanding and self-sufficiency. A sense of being at home in your body.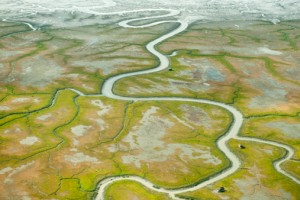 Become a living scientist! Let your body teach you its ways!
What: Once upon a time…coming home to your Body – Somatic Movement Exploration classes with Anne Cousin
When:
January 10th & 24th Topic: Cellular Breathing, Bonding with the earth, explore gravity and levity.
February 7th Topic: Explore more grounding and finding our "skeletal wings" and body connectivity…open internal spaces, yet keeping a supporting structure.
March 14th Topic: Find the flexibility and support of our core being ( Skin, heart, and early developmental stages).
Limited space, register online, chose Somatic Movement Education and your date, HERE
Some basic knowledge of anatomy and physiology would be an advantage, but is not essential.
Introductory talks about Somatic Movement Education on Wednesday December 13th 2012, 7pm-8pm, at the White Lotus Centre. These free talks are open to all interested people.
Where: White Lotus Centre, Room 2001, 20F, Car Po Commercial Building, 18-20 Lyndhurst Terrace, Central
Price: HK$330/ Trial class: HK$ 100
To know more:
Who can attend the workshops?
Somatic Movement Education and workshops are suitable for teachers, practitioners and students of movement based disciplines (dance, theatre, gymnastics, yoga), practitioners of therapeutic modalities (massage, reflexology, acupuncture, physiotherapy) and anyone interested in the body-mind relationship and improving self-connectedness. You will learn to listen to and trust your body. This is a gift we all have but tend to forget. Once retrieved, it can benefit you and others in many areas of your life!
Hi Anne! At your workshop, I had a such wonderful experience and was amazed to realize about my body & mind through your work.
Because of raising my little daughter, I always have very stift neck and shoulders. And it was such a long time I did not have so much relaxed feeling during and after your workshop. I wish I can practice more in daily life though…
I am looking forward to taking your workshop very soon.
Thank you for sharing your great work.
Till then,
Tamami Nooruddin
Thank you so much for your workshop last night.
So nurturing, nourishing and self-loving. Such good medicine.
I really appreciate your guiding self, the way you led and also allowed us to lead ourselves. I felt no expectation from you beyond the structure you created softly and lovingly, and that allowed me my self-exploration in safety. Thankyou!
– Karina Bergen-Voigt